Amy is one ofthe brightest, most daring individuals I have ever met. When Amy walked into myoffice for the first time, I was already able to sense a great deal ofconfidence, creativity, and leadership from the ambitious seventh grader. Uponreceiving offers from a handful of top-notch institutions, Amy decided to joinFay School, arguably one the best junior boarding schools in the country. Thenshe proved the Fay admissions office that they made the right choice; Amyimmediately hit it off with her peers and teachers and became indispensable tothe Fay community. During her stay at Fay, we helped Amy develop a rigorousstudy timeline for her SSAT and TOEFL exams, provided timely academic supportthat led to a remarkable grade point average, and ensured she claims her spotin various school activities as well as leadership opportunities.
Amy是我见过的最聪明最勇敢的学生之一。她第一次走进我办公室的时候,我就从这个极具野心的7年级学生身上看到了她的自信心、创造力和领导力。在收到数所顶尖院校的录取之后,Amy决定入读这个国家最好的初中,Fay School。之后的Amy的表现也向Fay招生官证明了他们选择的正确性:她迅速的融入了Fay老师和学生中,并很快的变成了这个集体不可或缺的一部分。在Fay学习的数年中,我们帮Amy制定了严格的SAT和TOFEL考试计划,为她提供及时的学术支持保证其卓越的GPA,以及帮她在各种各样的学校活动和领导机会中展现她的个人特色。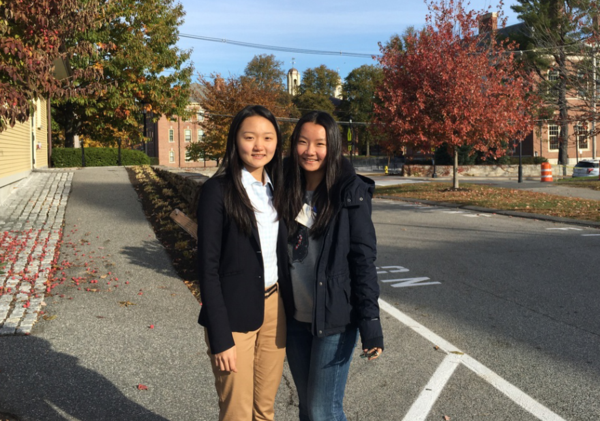 Fay School,After spending three fantastic years at Fay,she next advanced to Phillips Academy Andover, where she soon developed areputation as a vigorous scholar, undefeatable athlete and selfless leader. Wemade particular care that she followed a thorough, well-balanced plan thatwould ensure she performs exceptionally on her SAT and SAT II tests, alwayschallenges herself to become a better athlete, and remains fully devoted toextra-curricular activities and community service. Most fortunately, sheunderstood the significance of following our advice and stuck to them. Not onlydid she work hard to boost her scores, she also proved herself to be both afierce, ruthless warrior on the hockey field and, at the same time, aresourceful, moving artist with her school choir and theater performance group.
在FaySchool度过精彩的3年初中之后,Amy进入了Phillips Academy Andover,她很快作为精力旺盛的学者,不可战胜的运动员和无私的领导者而出名。我们为她制定了周密而平衡的规划方案,包括获得出色的SAT和SAT II考试,挑战自己从而变成更好的运动员,全身心的投入课外活动和社区服务等。幸运的是,她理解了我们规划的重要性并坚定的执行。最终,她不仅仅努力保持了自己突出的成绩,也成为了曲棍球场一名凶猛无情的战士,以及学校合唱团和戏剧表演社团里机智而又动人的艺术家。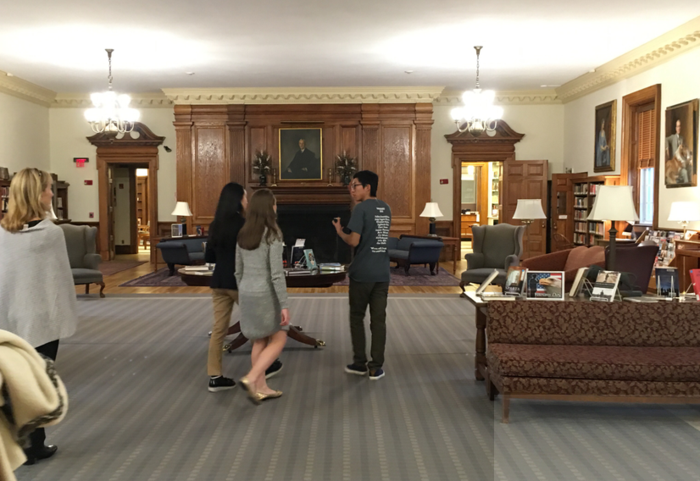 As aneducational counselor, it is always exciting to work with students like Amy. Weall know the acceptance letter she received from Columbia was anything but amiracle; she deserved every bit of the glory. Now, Amy holds a bright futureahead of herself in New York City, and we are simply happy to have been a smallpart of it.
作为一个教育顾问,能与像Amy一样的学生工作是非常令人兴奋的事。我们都知道她拿到Columbia University的录取并不是奇迹,每一份荣耀她都当之无愧。现在,在纽约市的Amy拥有着非常光明的未来,我们也很高兴曾经为她的未来做出的帮助。